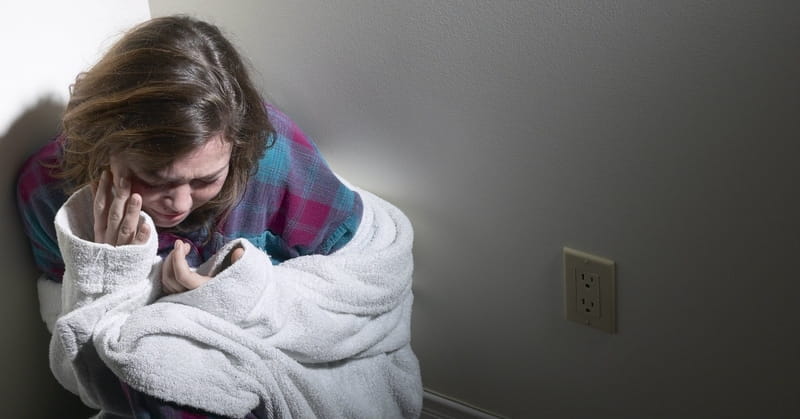 We've all hurt our wives. Some hurts are minor and other major. The man of the world justifies his actions. He tells himself he was right and she was wrong. It wasn't a big deal. She deserved it. A Christian man, on the other hand, asks how he can make it right. He asks forgiveness, and does the ego-crushing task of looking at himself and recognizing that he is a sinner, that he is at fault. He asks forgiveness of his wife and of God, then sets out to change himself on the inside so that his outward behavior will not be repeated. Only in this way will he recover or maintain the respect and trust of his spouse.
If a minor offense is the metaphorical slap to his wife's face, some offenses are more like giving her a good beating or running her over with his truck. I'm referring to acts such as adultery, and substance or pornography addiction. Adultery is not just a one time offense. It always entails a long series of initial indiscretions, lies, manipulations, cover ups before the actual deed is done. Alcoholism and pornography take a similar course. The wife holds out hope for lasting change in her husband and is repeatedly disappointed as he goes back to his wallowing in the mire. He, in essence, not only runs her down with his truck, but puts it into reverse and runs her down over and over.
Through the grace of Christ Jesus, and with a great deal of personal effort, a man can overcome his addiction, throw off his destructive habits, and be cleansed. He can take his soul truck, the one that has been damaged by hitting his friends, family, and his spouse, and give it over to Jesus' repair shop, where it can come out looking new. Finally, he picks up the restored truck and presents it to his spouse. "Look" he says. "I've been sober for a long time. By the grace of God I have been spared. Rejoice with me." He is shocked that his spouse is not overcome with joy. Of course, she has not been unaware of his struggles and the steps he has taken to reach this point. The problem is that while his soul truck may have been repaired, she continues to wear the bandages of his abuse and the scars of his selfishness.
It is unusual for people to heal from such behaviors at the same rate. Many a relapse occurs when a man reaches this point and is led by the Devil to feel that his efforts to change were in vain since she is the same after his healing as she was before. What good was it if it had no effect on her? We must realize that our healing and our spouse's are not simultaneous. We must not only change ourselves, but be patient and lovingly assist our wife to heal, all the while remembering that we are the cause of her pain.